Stay engaged with what's going on in our CF Students' ministry through these avenues.
The CF students meet at CF each Wednesday from 6:30-8:00pm. They will spend time having fun, playing games, hanging out with each other, learning more about Jesus, and growing in their faith together! We hope your teen can join us!
The teens are doing a gift wrapping fundraiser on December 6th in order to raise some funds for an upcoming conference they are going to in February. Let us wrap your gifts!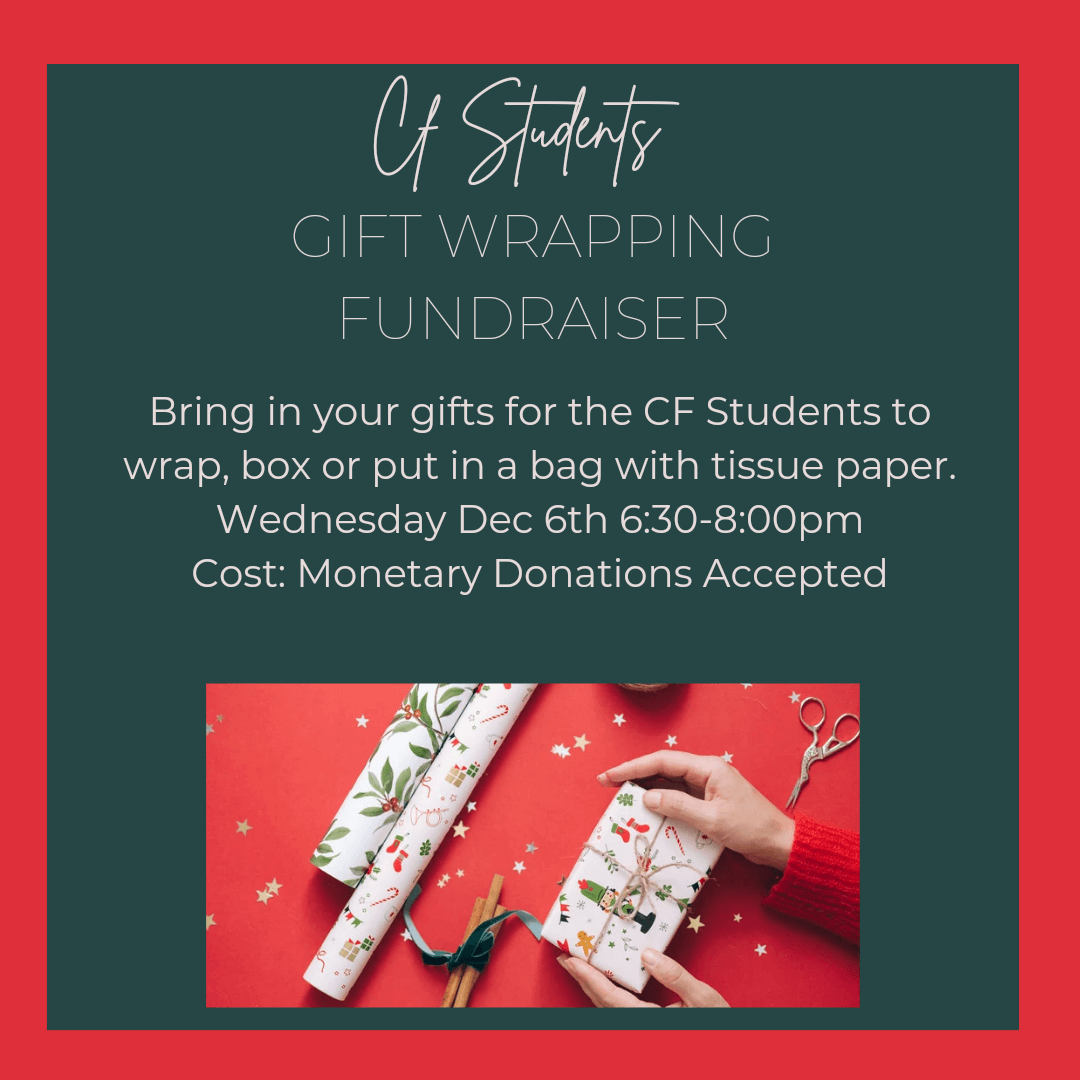 We want to make sure you don't miss anything going on with our Students so make sure your contact info is up to date HERE to receive emails/texts.
Stay Connected
Contact Angela with any questions: angela@cfisforlovers.com