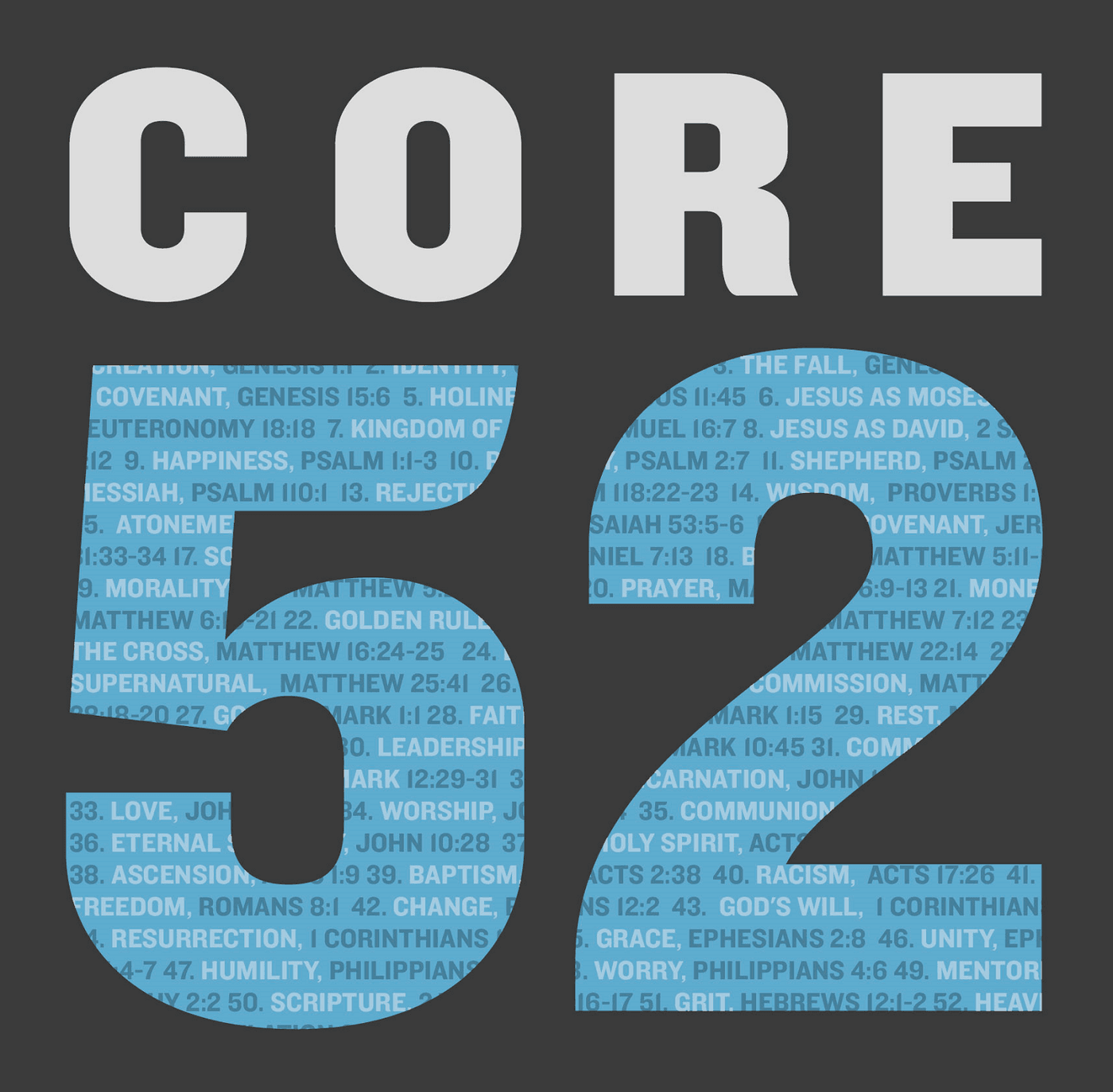 Welcome to Christ's Fellowship's CORE 52 Journey
What is Core 52? Core 52 is a fifteen-minute daily guide to build your Bible IQ in a year.
Chances are you struggle to read the Bible regularly. In fact, most people want to engage the Bible more but they don't know how or where to start. Core 52 makes that easy. Through this one year journey you will go through 52 major themes of the whole Bible.
This is an essential resource for those who want to build confidence in God's Word. Think of Core 52 as a fast-pass to biblical literacy, calling for 15 minutes a day, 5 days a week, for 1 year.
The simple format looks like this:
Monday: Read a chapter from the CORE 52 book
Tuesday: Memorize a verse(s) from Scripture
Wednesday: Read a couple of chapters from Scripture
Thursday: Meditate on a few Scripture verses
Friday: Take an action step dealing with the theme
Let's make 2020 the best year yet by engaging God's Word.
What if our whole church went on this journey in 2020? Can you imagine if we all engaged God's Word on a new level? Bible engagement is the single greatest predictor of spiritual success. Let's say it this way, if you want to grow in your faith, then you need to engage the Bible. Yet, the Bible is a big book and people don't know where to start. Core 52 eliminates both those barriers, allowing God's truths to have transformative power for individuals, families, and churches. We will have different ways of engaging Core 52 throughout the year to keep it engaging as a church.
15 minutes, 5 days a week. You can do it!
Pick up a book Sunday at Christ's Fellowship. We are giving them away, we just ask that you join us.