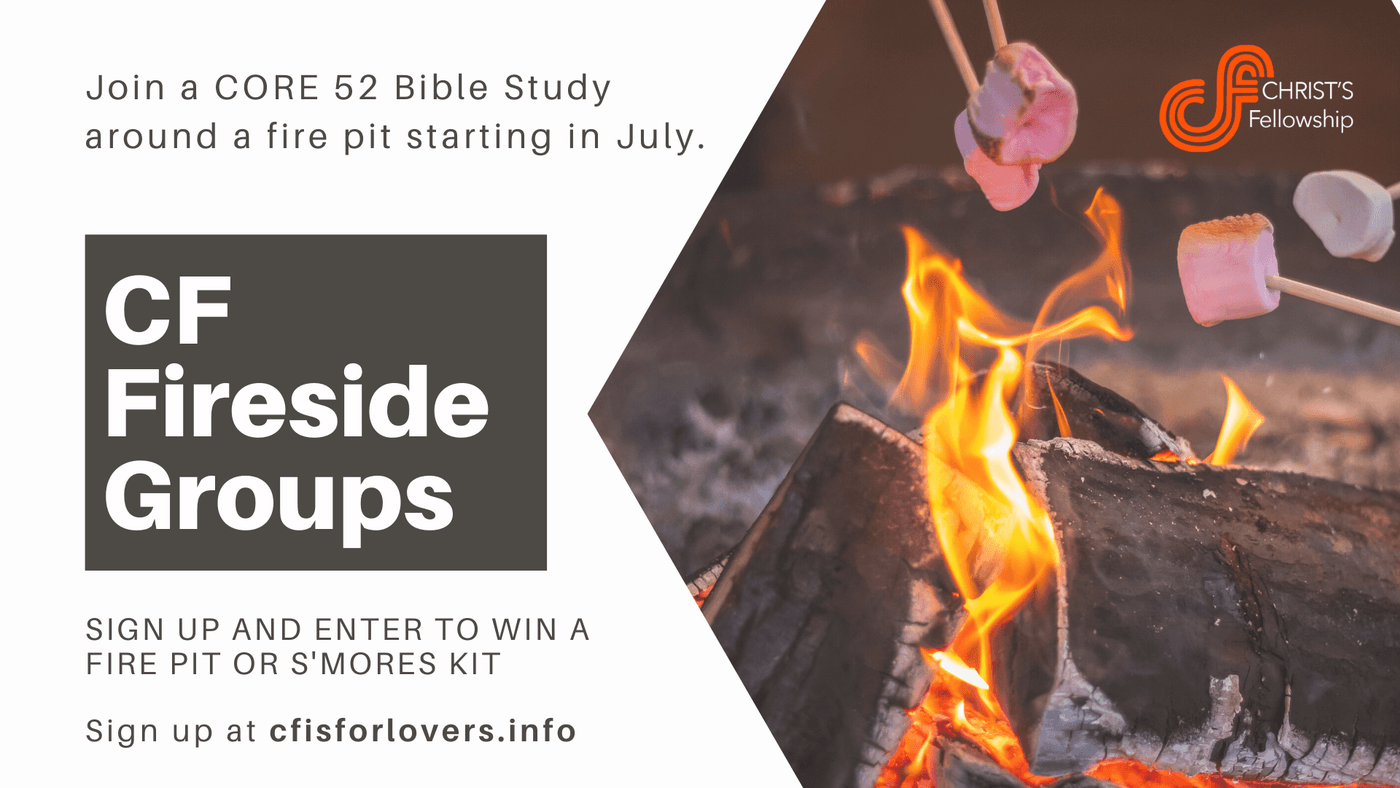 FIRESIDE GROUPS
There is something about sitting around a fire looking, stoking or throwing on more wood. It's a great place to gather and connect. Sign up by July 12th and enter to win a fire pit or S'mores Kit.
As a Church we launched our Core 52 campaign as 2020 was approaching. We gave out 150 books during this time. Core 52 is a book to help you grow in understanding and applying most of the major themes in the Bible. It's designed to take 15 minutes a day for 5 days a week. Long story short: it's doable. If you don't know what CORE 52 is check it HERE.
Right now we are approaching the halfway mark for the year, and we want you to connect with others while connecting with God's Word.
If you are new to CF and never joined in
If you gave up months ago
If you are up to date and fully engaged
We want EVERYONE who is comfortable gathering in a small group to gather. It's a Bible Study, it's a discussion group, and it's a time to engage each other in our faith.
Why a "fire pit" group? We recognize that some people are still uneasy about having people over, or going over others houses. We still need to be wise and vigilant in our actions.
If you have a fire pit… light it up. Grab your book, and sit with a few friends for 30 minutes to an hour and discuss, encourage and pray. It's easy. Even if you don't have a fire pit, put some chairs around in your yard.
Commit to just 5 weeks! Sign up by July 12th and enter to win a fire pit or S'mores Kit.
If you are interested in joining or hosting a group- let us know below. You can then fill your group or we can help you.
Sign up below